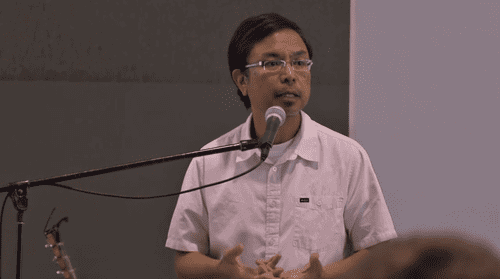 A Southern Baptist Church in La Mirada, California has voted to welcome the LGBT community after its pastor gave a sermon announcing that his son [pictured below] had come out as gay  - and that he himself no longer agreed with the SBC's teachings on homosexuality.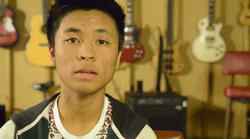 New Heart Community Church pastor Danny Cortez said that the testimony of gay friends over the years and his son Drew's own coming out last year helped open his eyes to the "injustice that the church has wrought" by marginalizing the LGBT community.
Following the sermon (which you can check out AFTER THE JUMP) the New Heart Community Church elected to study the theological issues surrounding same-sex marriage and the welcoming of same-sex couples into the congregation. 
In a letter posted to the blog Pathos last month, Cortez announced that the church had voted to let him stay as pastor and become a 'Third Way' church – agreeing to disagree and not cast judgment on one another.
Wrote Cortez:
This is a huge step for a Southern Baptist Church!!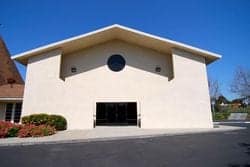 So now, we will accept the LGBT community even though they may be in a relationship. We will choose to remain the body of Christ and not cast judgment. We will work towards graceful dialogue in the midst of theological differences. We see that this is possible in the same way that our church holds different positions on the issue of divorce and remarriage. In this issue we are able to not cast judgment in our disagreement.
The Christian Post notes, however, that the SBC constitution states explicitly that any congregation that endorses homosexual behavior is 'not in cooperation with the Convention,' and thus excluded from its membership."
Check out Cortez' sermon "Why I Changed My Mind on Sexuality," as well as his son's coming out video that was posted on YouTube AFTER THE JUMP...
And head over to Pathos to read Cortez' full letter detailing his and his church's journey - including a touching account of how his son came out to him after the two had a discussion about Macklemore's "Same Love"
[church photo via Facebook]