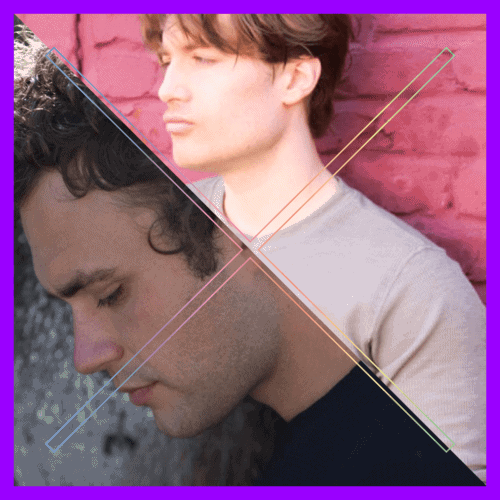 BY OCCUPY THE DISCO / RU BHATT
The OXD Mirror is a weekly music column brought to you by the boys of OCCUPY THE DISCO (OXD), a New York City based collective created by three music lovers, Ru Bhatt, Josh Appelbaum, and Tad Haes, who want to share their love for disco, house and dance music with the world. 
New York's Chris Malinchak already has two "BBC Essential" tunes under his belt, last year's tropical jam 'If U Got It,' and the dreamy summer anthem, 'So Good to Me.' It seems Malinchak is ready to rule the airwaves again this summer with his new disco-infused sound on 'Stranger,' which features Mikky Ekko who is best known for collaborating with Rihanna on 'Stay.' Malinchak borrows a page from the King of Pop on this feel-good tune that BBC's Pete Tong has, once again, deemed as "Essential" listening. We wholeheartedly agree.
CHECK OUT MORE REMIXES AND ORIGINAL TRACKS AFTER THE JUMP...
On today's playlist…
Germany's Moullinex (Luis Clara Gomes) continues the happy vibe set by Malinchak with 'Love Magnetic,' a house music tune that features Gomes himself on vocals. 
You've seen the video, now get ready for the remixes: NYC's Morgan Geist tackles HALA's piano-laden 'I Try to Talk to You' with great success. In the band's own words, Geist's "mix has the persistent feel of a factory while still championing the elegance John's vocals and piano brought to the collaboration."
'Tis the season of Lana Del Rey remixes, at least as evidenced by my and Josh's previous columns. The mysterious man known only as Zhu proves the game isn't over yet a with this unbelievable 'West Coast' remix that playfully alters Lana's voice among tropical synths. 
Anna Lunoe has already proven herself with two summer hits, the effervescent 'Real Talk' and the '90s infused 'Breathe.' This summer she returns with another infectious tune, 'Bass Drum Dealer,' which is available as a free download.
Disclosure gives us a Throwback Thursday moment with a rework of Pharell's 2003 hit, 'Frontin,' in their signature style.
Finally, in keeping with the Throwback Thursday theme, Compuphonic, has released a brand new track 'Radio Atlantis,' that refreshes the late Aaliyah's 'Rock The Boat' just in time for beach season. 
 OCCUPY THE DISCO (OXD) curates and recommends music events to the gay community in NYC—in an effort to move the focus of the nightlife scene beyond the promoter and venue and to the music itself. OXD's goal is to educate, entertain, engage and empower the gay audience to reclaim their ability to question and experience the unknown. The OXD Mirror will serve to showcase tunes that are definitely off-the-beaten-path but rightfully deserve the attention of the gay ear.
This week's post was written and curated by Ru Bhatt. Check out more of his music picks on his podcast, The Ru-Mix and on Made In Brazil.

Be sure to check out these tracks and more on our Spotify Playlist. For more information on OXD, check out our website and accompanying blog at www.occupythedisco.com, like us on Facebook, or follow us on Twitter: @OccupyTheDisco.