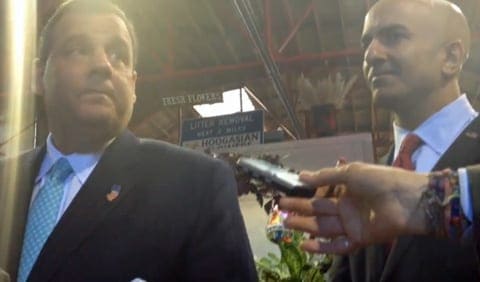 In San Francisco on Friday, New Jersey Governor Chris Christie was asked about Texas Governor Rick Perry's recent remarks comparing homosexuality to alcoholism and whether the GOP and the Republican Governors Association should disavow Perry's comments.
Said Christie, who leads the RGA: "I disagree with them. I don't believe that's an apt analogy and not one that should be made because I think it's wrong. Every governor and public official needs to speak for themselves on these issues. I just spoke for myself."
Watch, AFTER THE JUMP...