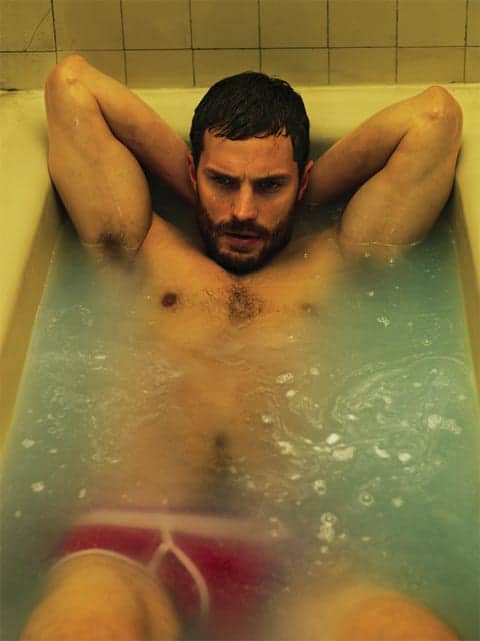 Jamie Dornan, who is prepping for his upcoming role in February's adaptation of 50 Shades of Grey, says he hates his body:
"I don't like my physique. Who does? I was a skinny guy growing up, and I still feel like that same skinny kid." When I noted that he will be unveiling the torso that has made him famous around the world for a movie-going audience, he again laughs over the absurdity of it all. "I'm still auditioning," he avers. "I don't really have choices in the material I get. So I have to make the choices in the way I play the characters. And I'm happy to get a chance to play Christian."
A few more shots from the issue, by Mert Alas & Marcus Piggott, AFTER THE JUMP...
Read the full interview HERE.