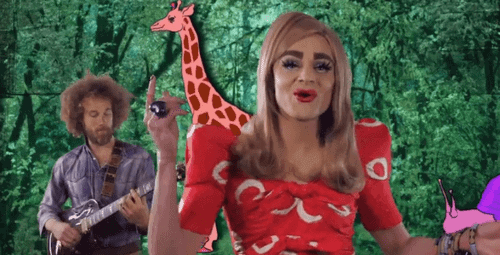 Behold, the triumphant return of Drag Race all-star Tammie "with an 'i-e'" Brown!
It's been over five years since the quirky queen got into her famed clash with RuPaul and gave us the legendary quote, "I don't see you walking children in nature."
The phrase lives on — just a month ago, Drag Race season 5 runner up Alaska paid homage with her YouTube ode to Laganja Estranja. Now Ms. Brown herself has released "Walking Children in Nature," the second song from her forthcoming sophomore album. The music video is unmistakably Tammie: Nancy Sinatra meets Tim and Eric, with a modest dash of Janice.
If you're into exquisite green-screens and "Rocky Horror" lasers, Tammie just may be the queen for you. The song features Michael Catti, and you can find the music video
AFTER THE JUMP...