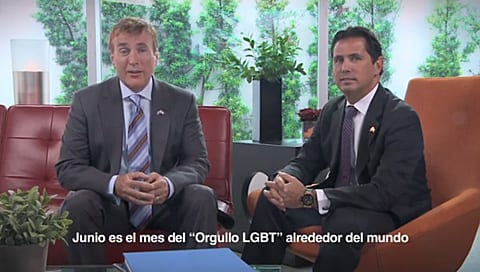 James "Wally" Brewster, U.S. Ambassador to the Dominican Republic and his husband Bob Satawake appear in a video celebrating LGBT Pride month, sent out on Brewster's Twitter account this morning, Blabbeando reports:
Since his nomination to the diplomatic post Brewster has weathered constant attacks from conservative and religious fundamentalist in the United States and the Dominican Republic and, in response, he has not shied away from engaging those attacks head on with dignity and, as this powerful video shows, strength.
Watch the clip, AFTER THE JUMP...