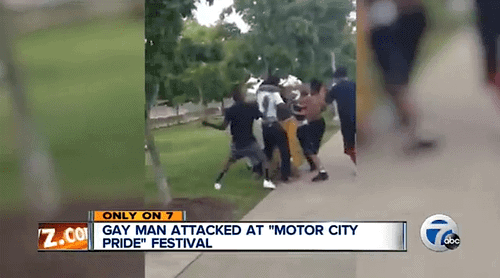 A 20-year-old gay man, Christin Howard, was beaten down by a group of homophobic attackers Sunday at Detroit's Motor City Pride – a disturbing assault that was captured on video by a bystander.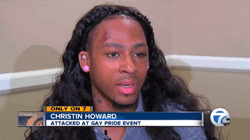 WXYZ reports:
Howard says the attack was unprovoked and that he was getting a picture taken with a friend when the young men started circling, commenting on his long hair, calling him homophobic slurs and threatening with violence.
"Then somebody said they had a gun," said Christin.
Although no gun was pulled during the assault, Christin was left on the scene with a bruised and bloody eye, abrasions, and a broken finger.
Police have yet to make any arrests but are investigating the case as a hate crime.
Watch a WXYZ report on the assault, AFTER THE JUMP...