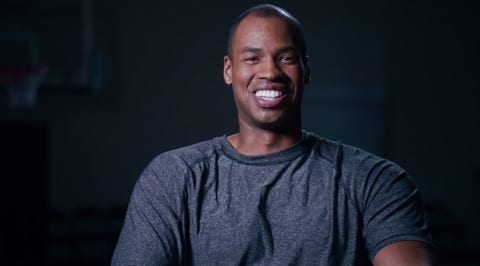 Jason Collins appears in a new episode of the "How It Got Better" series, joining Tegan and Sara, Jane Lynch, Tim Gunn, George Takei, and Laverne Cox in the story series which dives a bit deeper into the lives behind out and proud public figures.
In the inspiring clip, Collins talks about growing up as a twin in L.A., his entrance into sports, realizing he was gay at 16 and trying to fit in while not feeling right about it (he describes it as "having a CIA cover story and you just believe it"), how Matthew Shepard's murder influenced him, a trainer he saw in an 'It Gets Better' video, finally coming out to his family, his jersey #98, and his road to happiness.
Check it out, AFTER THE JUMP...