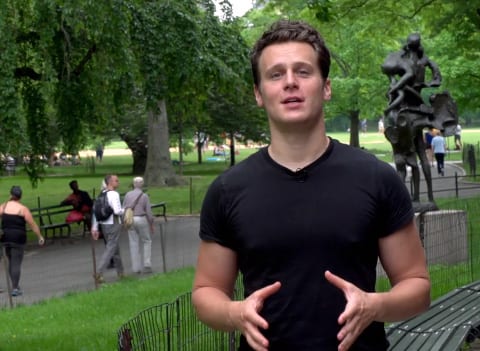 Jonathan Groff spoke with a group of men about the anal cover he had to wear while shooting Looking (no doubt you remember the [work-unfriendly] scene) because he was having his ass licked.
And, in completely unrelated news, Groff also lets you know how you can get free tickets to Shakespeare in the Park in Central Park in NYC.
Enjoy, AFTER THE JUMP...