Viagra may increase risk of melanoma by as much as 84 percent.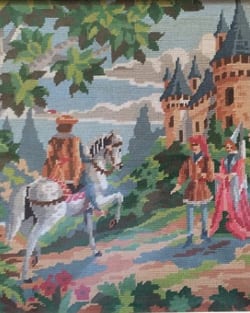 Turns out Macklemore is pretty damn good at needlepoint.

Bradley Cooper spotted in some very short, very tight, shorts.

Is it time to ditch ENDA? "Despite new calls to ditch support for the Employment Non-Discrimination Act over objections to a religious exemption in the bill, major national LGBT groups say they continue to support the legislation."

George Takei hopes Gay Pride comes to Japan: "Takei said he has noticed a movement beginning in Japan, though the country of his ancestry still has a long way to go. He said Japanese people need to fight for their own rights and they need to be angry, too."

Neil Patrick Harris joins his fellow Tony nominees at the Empire State Building.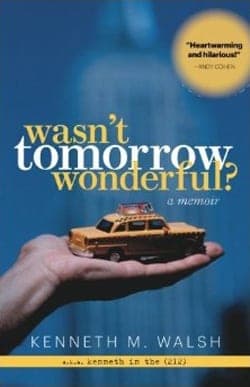 Kenneth Walsh of Kenneth in the 212 is doing a book signing in NYC this Saturday.

First openly gay justice appointed to Puerto Rico Supreme Court.

Minneapolis hosts conference on bisexuality. "The conference is the only nationwide gathering exclusively dedicated to empowering individuals who identify with fluid sexualities."

Lawsuit alleging anti-gay bias at ExxonMobil may be terminated for jurisdictional reasons: "According to the Department of Human Rights, the department will be served with notice of the request for review in a few days. After that, the department will have 30 days to respond to the request for review. The party requesting review, Freedom to Work, will then have 15 days to reply to the department's response."

The rumors of Robert Pattinson playing Indiana Jones are not true.

Peter Dinklage rocked a wicked mullet in high school.

Satyrs: Exhibit on oldest gay motorcycle club on display at USC.

Ed O'Neill said Amanda Bearse struck him from her wedding list after he told her that two women marching down the aisle in tuxedos was "f–king funny".

India's census counts transgender people for first time: "There is finally an official count of the third gender in the country — 4.9 lakh."

Slovakian parliament approves constitutional ban on gay marriage: "Lawmakers in Bratislava, Slovakia voted 102 to 18 with three abstentions for the amendment that defines a marriage as a bond between a man and a woman. The bill was jointly proposed by the ruling socialist Smer party and the Christian Democrats, its largest opposition rival, and backed by seven lawmakers from other parties."