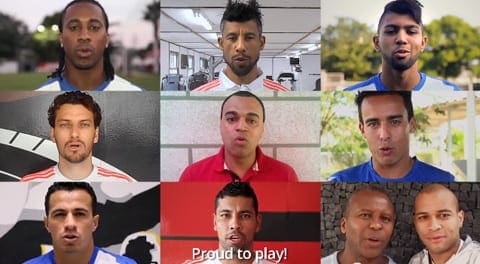 Yesterday YouTube launched its follow-up to last year's #ProudToLove campaign with #ProudToPlay, which honors LGBT athletes like Jason Collins, Brittney Griner, Robbie Rogers, and Darren Young, their supporters, and everyone who stands up for diversity in sports.
GLAAD, Human Rights Campaign, You Can Play, Laureus, Athlete Ally, and the LGBT Sports Coalition are supporting the campaign.
Said GLAAD President & CEO Sarah Kate Ellis,
As athletes from across nations and leagues come out, sports fans throughout the world are embracing LGBT players and ejecting bias from the game. GLAAD is thrilled to support Google and YouTube in this landmark initiative to help tackle stereotypes and build understanding.
You can watch the campaign video, which is presently sitting at the top of YouTube's home page, AFTER THE JUMP...