First national 'HIV is Not a Crime' conference kicks off at Grinnell.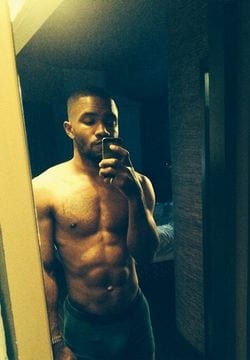 Don Henley on Frank Ocean's use of "Hotel California": "I was not impressed. He needs to come up with his own ideas and stop stealing stuff from already established works."

VIDEO: Family Dollar manager who Febreze-d shoplifter gets fired.

Jackson, Mississippi passes resolution affirming equality for all citizens, including LGBT people.

Adrian Grenier reportedly has well hung bush.

Oregon Attorney General urges Justice Anthony Kennedy to deny NOM: "In legal briefs filed with the court, Rosenblum and the plaintiffs in the Oregon case urged Kennedy to reject the request from the National Organization for Marriage to block further gay marriages in the state."

New video surfaces of Justin Bieber using the N-word, singing about the KKK.

Suspect in attack on transgender women on Atlanta MARTA train uses 'trans panic' defense.

Nike's #BETRUE collection is back just in time for Pride month. "We are a company committed to diversity, inclusion and unleashing human potential…Nike believes if you have a body you are an athlete and we're delighted that #BETRUE is becoming a call-to-action for all athletes to be their most authentic selves."

Talkin 'bout a revolution.

Adam Driver and a chubby gator.

Jenny McCarthy makes transphobic joke on Twitter, deletes it immediately. "McCarthy thinks the rumor that Jennifer Lopez's 27-year-old boyfriend, Casper Smart, may have cheated on her with a bikini model is funny because the woman in question happens to be transgender. Apparently one person's identity is another person's source of entertainment."

Hugh Jackman preps for the Tonys, looks muscular while doing so.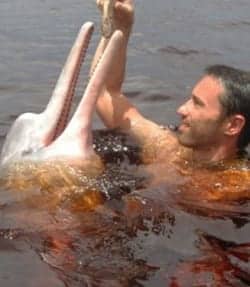 Brazil to ban killing of pink river dolphins: "For centuries, the pink dolphins have been revered by locals and protected by myth. According to one tale, the dolphins transform into handsome men and leave the water at night, seducing local women before returning to the river."

Bob Vander Plaats: Republicans will defeat gay rights 'just like with slavery'.

Wachowskis' Jupiter Ascending delayed until 2015.

Texas Republican platform committee removes anti-gay language: "Metroplex Republicans President Rob Schlein reported from the Republican state convention in Fort Worth that wording his organization wanted removed from the platform is gone…The removed language read: 'Homosexuality ― We affirm that the practice of homosexuality tears at the fabric of society and contributes to the breakdown of the family unit. Homosexual behavior is contrary to the fundamental, unchanging truths that have been ordained by God, recognized by our country's founders, and shared by the majority of Texans.'"