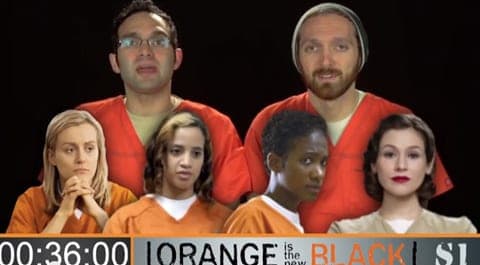 Guess what, binge watchers? The second season of Orange is the New Black is ready for your weekend viewing on Netflix. Goodbye, weekend!
Now, if you're feeling a little rusty about what happened during last season, or you are just picking up the show for the first time, the Fine Brothers (pictured above) are here to help you out with a quick seven-minute recap that will fill you in on all the prison drama from Season 1.
Check it out, AFTER THE JUMP...