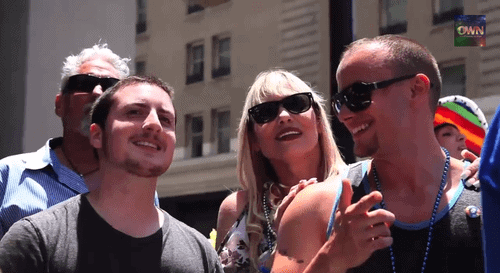 Oprah's OWN network caught up with the parents of transgender men Ty and Landon at the San Francisco pride parade to discuss their  transition and growth.
"I remember standing there [at the parade] and I just started crying to see the families and the kids. And I was like "wow!" maybe one day my family will come to this," said Ty, recalling his first experience years ago at Pride. 
Well Ty's mom was there this year celebrating with him. Ty and Kim spoke with journalist Lisa Ling, host of Our America, about their journey. 
"You've always known who you are and who you wanted to be," said Kim to Ty. "And just in the last three years, the man that you have become, that's why I've quit my job and gone back to school. You have inspired me so much."
Check out the full Our America segment, AFTER THE JUMP...