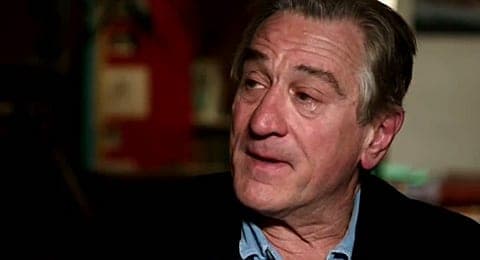 We previously reported on the new HBO documentary, Remembering the Artist: Robert De Niro, Sr., a passion project for his son, actor Robert De Niro. The documentary not only discusses the artistic merit of the late painter, but also his homosexuality. A new clip from the film, which premiered last night, highlights some of De Niro, Sr.'s diary entries regarding his sexuality.
Here is just one excerpt:
If God doesn't want me to be a homosexual, about which I have so much guilt, he will find a woman whom I will love and who will love me, or at least create an interest in women [as] sexual partners.
De Niro reveals that he discussed the issue with his mother on several occasions, but never with his father. "I was his son. I was the last to know," he says. He also mentions the dissolution of his family and his father's new life in New York City.
De Niro says he kept his father's studio intact to help his kids know what their grandfather did.
"I realized how important it is for children to appreciate the things that your parents did if they want to share them with you," he says, choking up. "Cause I regret certain things with my parents...that I didn't follow through on."
Watch the emotional clip, AFTER THE JUMP...