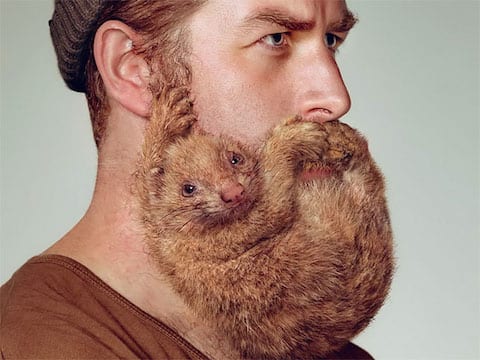 On the one hand, the latest ad campaign for Schick razors is pretty brilliant. They collected men with prodigious, enviable beards and had stylists and/or Photoshop artists trim, weave, and shape the whiskers into remarkably lifelike small mammals curled around the models' chins. On the other hand, they're comparing having a full pelt of face-fur to having a rodent dangling from your nose and have accompanied the ads with the tag #FreeYourSkin.
Maybe my interpretation is off, but it seems like associating a beard with an adorable fluffy animal would actually encourage men to grow them out rather than shave them off. Whatever the intent, the beards are epic and the models aren't half bad either.
Check out the other ads, AFTER THE JUMP...