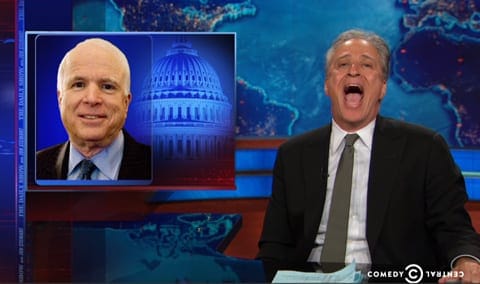 Jon Stewart calls out the Republicans pointing fingers at Obama over Iraq and reminds us that they're all "completely f--king wrong" about it, particularly lead singer John McCain.
Said McCain: "We had that war won, and we blew it."
Stewart: "And all we would have to do to maintain the victory is stay there forever. It's like when you win at a casino, and to get the money you have to live there."
Watch, AFTER THE JUMP...