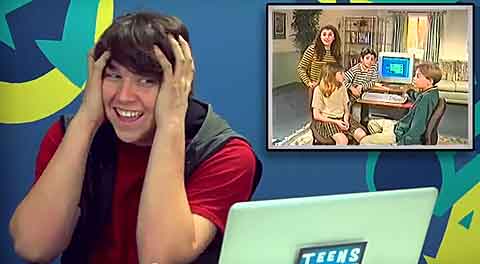 "Email? I heard that's really neat!" Only in 1997 would a prepubescent kid utter such words, and now, we have the pleasure of watching modern-day teenagers react with awe and glee to this and many other gems.
YouTube users TheFineBros have brought back their web series "Teens React To..." with this 90's internet edition, and the results are hilarious. "If that kid were standing right here when he said that," says one subject, "I would punch him in the face." Technology may change, but the teenage ability to overreact never will. 
Get a blast from the past, AFTER THE JUMP...