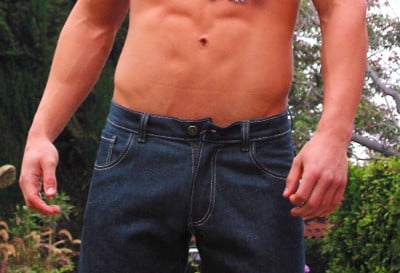 In New York magazine's recent article "Where the Bois Are" by Ariel Levy, the phenomenon of young butch lesbians who prefer to call themselves "bois" is given a thorough analysis.
Says Levy, Being a boi means different things to different people—it's a fluid identity, and that's the whole point. Some women who call themselves bois are playing off "boy" in the gay-male S/M sense of the term, as in Daddy/Boy: The boy or boi is the submissive and, in the case of lesbians, has sex with dominant butches (tops). Some of the people who identify as bois are female-to-male transsexuals in various stages of the transition process, ranging from having had top surgery and taking testosterone ("T") to simply adopting the pronoun he.
Some, like Lissa, date other bois and think of themselves as "fags," while others only date femmes. And others simply think being a boi means that they are young and cool and probably promiscuous. What all bois have in common is a lack of interest in embodying any kind of girliness, but they are too irreverent to adopt the heavy-duty, highly circumscribed butch role. To them, butch is an identity of the past, a relic from a world of Budweiser and motorcycles gone by.
Confused yet? The concept was new to me too, but what the article fails to mention is that "boi" is a term that the gay male community has co-opted for a while. We've seen it creeping in on AOL screen names and as a term for the type of guys that read and appear in XY and Xodus magazines. It's also evident in personal ads like this one from Craigslist. XY even has a personals section just for gay bois.
Gay men have adopted the term as a way to give off the impression of youth and innocence while still retaining enough of a masculine sensibility to not be considered effeminate. It's the anti-bear. Lesbians seem to have adopted it as a butch alternative to the older stereotype of the football-watching, beer-guzzling bull dyke. Says Levy, "Boihood has nothing to do with earth mothers or sisterhood or herbal tea, and everything to do with being young, hip, "sex positive," a little masculine, and ready to rock."
Is tomboy pop star Avril Lavigne to blame for all this? Not likely. Her single Sk8er Boi contains lyrics that are distinctly heterosexual. Apparently there are straight bois as well.
So, with the breaking awareness of "boi" as a lesbian label, will young gay men, and those gay men that aspire to be young begin distancing themselves from it? That remains to be seen.
In the meantime, you can order a boi T-shirt here.
Related stories: The (Q)ueer Revolution