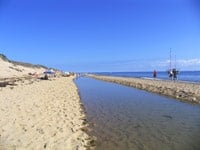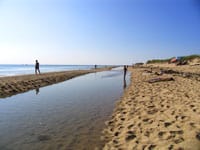 At an hour marked only by clouds and available light, Herring Cove Beach is the launch point for a quiet pilgrimage over a serene, amphibious landscape.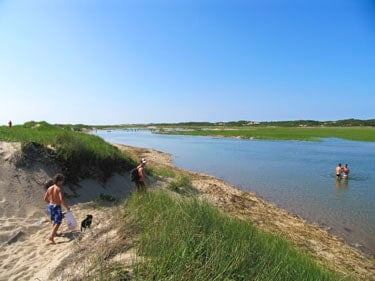 Like Provincetown itself, remote and not easily accessible, this rocky, glacially formed edge of a sandy ledge where the boys go to spend an afternoon requires a multi-faceted trek through dune grasses, stony impermanent micro-beaches, and deep tidal pools. It also requires a long walk back, which, after the tide has come in, may be more refreshing than your stay at the ocean.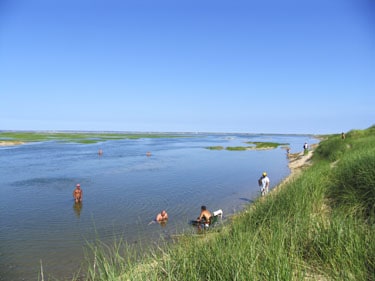 It feels like walking along the banks of a warm, clear river.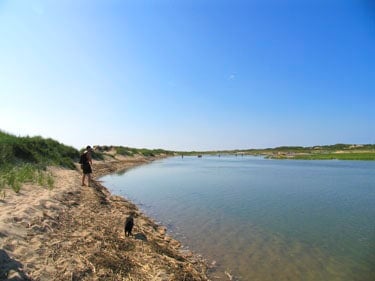 Eventually you have to cross that improvised river, which can be full of fish and even small schools of squid.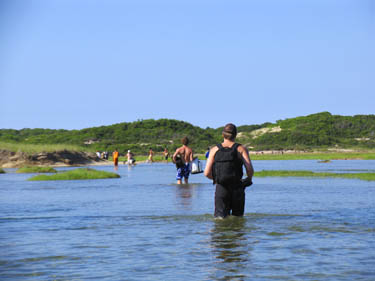 In his book on Ptown, Land's End, Michael Cunningham writes of the walk to Herring Cove, "These paths, this whole arena, is thoroughly populated on summer days—it is the Piazza San Marco of gay male Provincetown. Men walk to and from the beach. Men browse among the dunes, lounge on the small temporary islands that stand among the pools when the tide is in, wade or swim in the deeper parts."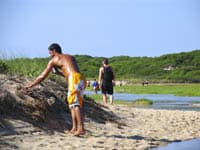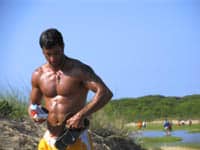 There are few better ways to spend an afternoon.