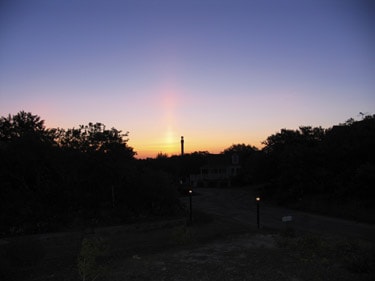 I was able to take a lot of photos while I was in Provincetown, so over the next few weeks I'll be sharing some of them…as usual. Surrounded on three sides by water, the tip of Cape Cod is unique for the crisp, reflective quality of its sunlight, a fact that did not go unnoticed by painters like Edward Hopper, whose images of the areas in and around Ptown feel sculpted by it.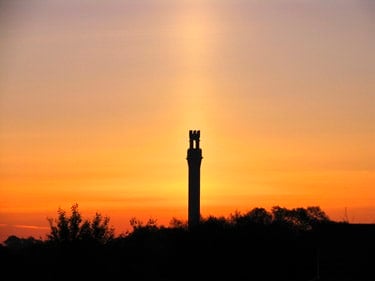 I shot this sequence of images from 4:54 to 5:16 am on the morning of July 3rd. This was the view from the house we rented, which had a distant eye on Ptown's distinctive landmark, the Pilgrim Monument, built in 1910 to commemorate the Pilgrim's first landing site. The monument is based on a tower in Siena, Italy, stands 252 tall, and is the largest granite structure in the United States.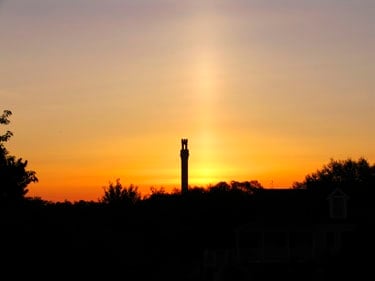 I was amazed to see that the sun, below the horizon, was sending up a single brilliant shaft of light, which, as you can see, works its way from left to right behind the monument as the break of day elapses.
Addendum: I've been told that what I saw happens occasionally, and is called a "sun pillar" — see here for explanation. I still am left with the feeling of a religious experience after seeing the sun pillar shoot directly up from the monument — now that's phallic.