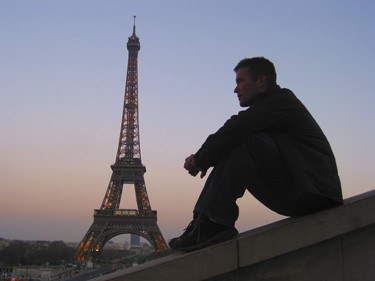 France's president Jacques Chirac wants law making homophobic and sexist comments illegal. The law would also forbid job discrimination against homosexuals. Remarks would carry a one year prison sentence. Chirac was apparently deeply affected by a homophobic incident in which a gay man was lit afire in a small town in Northern France.
The proposed law has been met with strong resistance. Some in France are claiming that homosexuality is "a threat to the survival of humanity". Others see it as a "handicap". Yet others see crimes against gays as a more basic reality:
The Independent reports "[The proposal] was, however, stoutly resisted by right-wing members of the President's own centre-right party, the UMP, one of whom said that he could see nothing wrong in homophobia."
Perhaps this is all France's business, but should freedom of speech be threatened by political correctness? What forms of penalty should be inflicted upon those who use words as a weapon? When speech is our most vital form of dialogue, where do we draw the line on homophobic behavior? Wait until it becomes violent, or cut it off long before?
It saddens me that only concrete incidents, such as Matthew Shepard's murder, or the burning or beating of gays in small towns will define this battle. In time justice will continue to flow back and forth, back and forth, until a proper balance is achieved, hopefully to humanity's benefit, somewhere in the middle.