These are chunks of ice floating on Lake Michigan, each as large as a taxi.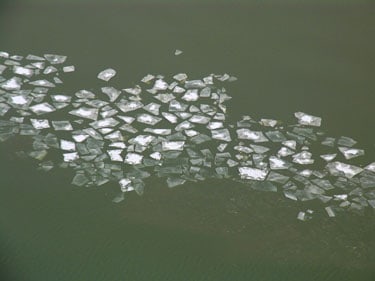 The observatory is at 1,029 feet. On a clear day you can see four states. The Sears Tower has the height but the Hancock will always have the better view. And the more prestigious address…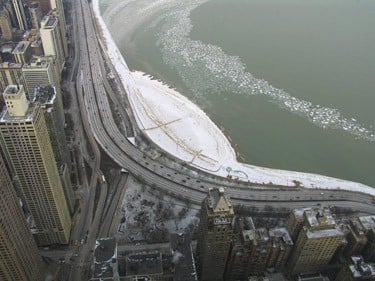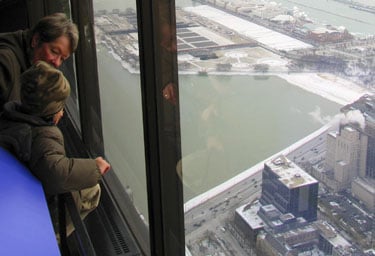 Looking south toward Indiana.