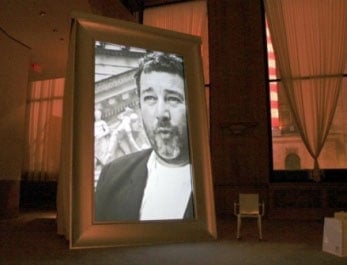 An Apartment Therapy sleuth reports on a frenzy surrounding the $1.9M apartments on Wall Street with interiors designed by Philippe Starck which appear to replicate the Ian Schrager hotel habitat to a T.
"Maybe researching bathroom tile and hunting down the best toilets for the better part of a year has made me jaded, and made me see the building as already dated in some way. Maybe it was just too design cheez. Personally, if I was paying $1.9 million for an apartment, I would expect something other than your basic 4'x4″ white ceramic tiles on the bathroom wall."
But it really begins to look pretty fashion-backward when you see Santiago Calatrava's design for a deliciously sleek condo trellis that has just been green-lit down by the water.