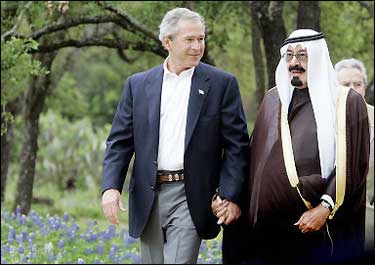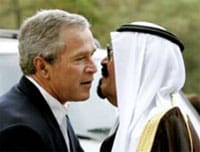 It's not often we get photos of our President showing some real genuine man love.
I guess you really need to kiss some ass when you're begging for some more output from Abdullah. But …
…somebody please warn them that oil-based lubricants tear condoms.
We hear that the happy couple are planning a special getaway at next week's Splash Day in Galveston.