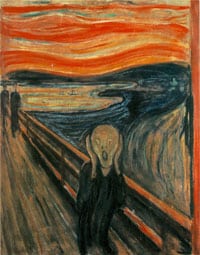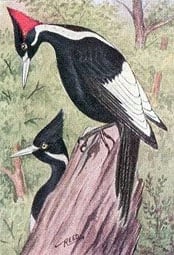 A top secret police report claims that Edward Munch's famous painting "The Scream", which was stolen last year, has been incinerated in an attempt by its thieves to destroy evidence.
Here in America, the Ivory Billed Woodpecker, declared by John James Audubon to be the "great chieftain of the woodpecker tribe," was long thought to be extinct, but has been sighted in a swamp in Arkansas.
Interior Secretary Gail Norton said "We will take advantage of this opportunity." President Bush said, "Of course we will," and immediately declared open hunting season on woodpeckers.