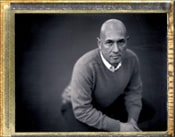 Logs of Jeff Gannon's access to the White House that have been obtained by Reps Slaughter and Conyers through the Freedom of Information Act reveal that the former Talon news reporter made over 200 visits to the White House and more than two dozen of those visits were made when there were no scheduled briefings.
"Guckert made more than 200 appearances at the White House during his two-year tenure with the fledging conservative websites GOPUSA and Talon News, attending 155 of 196 White House press briefings. He had little to no previous journalism experience, previously worked as a male escort, and was refused a congressional press pass.
Perhaps more notable than the frequency of his attendance, however, is several distinct anomalies about his visits.
Guckert made more than two dozen excursions to the White House when there were no scheduled briefings. On many of these days, the Press Office held press gaggles aboard Air Force One—which raises questions about what Guckert was doing at the White House. On other days, the president held photo opportunities.
On at least fourteen occasions, Secret Service records show either the entry or exit time missing. Generally, the existing entry or exit times correlate with press conferences; on most of these days, the records show that Guckert checked in but was never processed out."
The records also show that Gannon applied under his real name James Guckert but provide no evidence as to who approved his day passes or why, on several occasions Guckert failed to check in or check out with the Secret Service and used various entry/exit points to the White House.
Secret Service records raise new questions about discredited conservative reporter [raw story]
Documents [raw story]