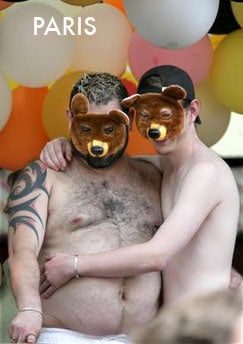 Major gay pride celebrations took place around the world over the weekend. It's never a surprise to see where the media chooses to direct its cameras, and it's never on the button-down gay dads with strollers.
There's nothing like a good parade to show middle America we're just like everybody else, eh?.
A friend of mine came up to me after the parade in NYC this year and said, "Next year we're going to have a float and it's going to be called 'The Normals'." I hear so much ambivalence about the parade from other gay people mostly because it allows the media to put on display the most outrageous among us right at a time when we're fighting for equal marriage and adoption rights, among other things.
I'm not against freedom of expression, drag queens, political statements, or sex. I look at these photos and I am amused, but I am also very liberal. I believe everyone should have the right to parade around in underwear and bear masks make an individual statement as long as it's not one of hate. Before we had the visibility we do today I understand how making a striking or shocking impression sent a powerful message that gay people exist.
But (and I've no doubt this question has been asked before, many times) is flamboyance in this decade an asset or a liability to the gay cause? Or, is this what gay pride is about?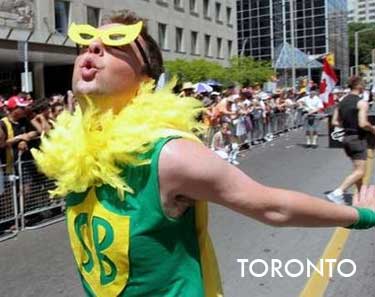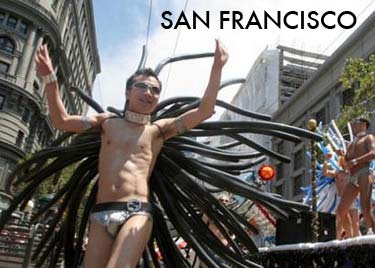 More photos after the jump…