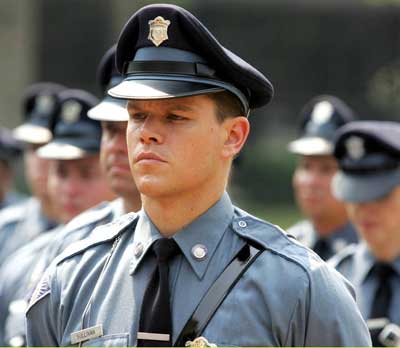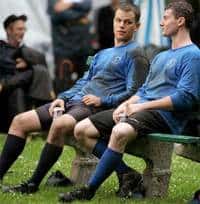 Just Jared spent his weekend digging up some recent photos of our favorite male celebs on the job and off, some of which may set your heart aflutter early this Monday morning. First off, here's Matt Damon, sharp and tidy in a police uniform on the set of his new Martin Scorcese film The Departed.
Matt dons several kinds of butch drag in this film, including some filthy rugby attire.
I'm not exactly sure which Matt to gawk at first but there's no doubt these shots demonstrate the power of a uniform. No flesh necessary here. Arrest me…please!
And then there's Jake Gyllenhaal in jock drag, only this time it's not for a movie, he's just relaxing on the baseball diamond, but he's working the accessories like a pro.
Finally, Australian swimmer Ian Thorpe, aka the Thorpedo, does nothing to ease the gay rumors and proves he's a true International Male when he steps out in this get-up, complete with black nail polish, his cloth belt buckled off-center, a few days worth of stubble, and a flash of that furry tummy.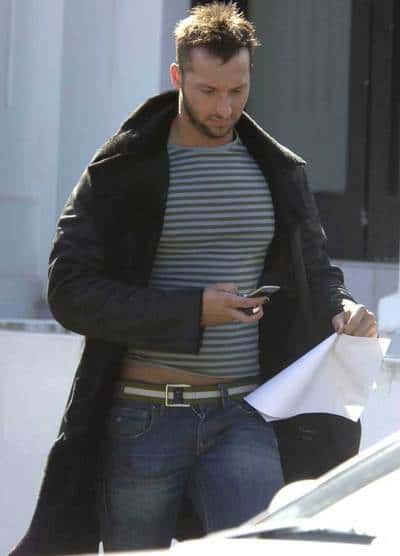 I think he's probably on the phone with either the Chess King Crisis Hotline or the center for Gay Vague studies. Fortunately, I still wouldn't mind if he swam over into my lane.