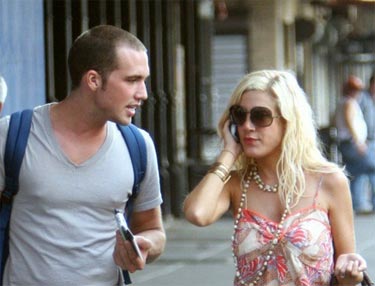 Just Jared finds Manhunt's sweet and sexy runner-up Rob Williams out shopping with Tori Spelling and finds them an odd pairing, but we knew that Rob and Tori have been friends for a while. Hawk-eyed readers have spotted Rob modeling Le Tigre over at the Urban Outfitters website.
Another reader spotted Hunter Daniel in the focus of Garnier's "Style Cam" doing what he does best…
I'm fully aware I'm beating a dead horse here but hardly a moment goes by that I'm not wondering whether or not Jon Jonsson got any work out of that modeling contract or if he's still "stoked" in Singapore.