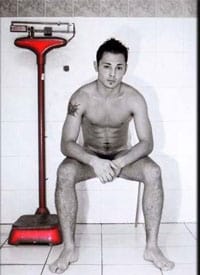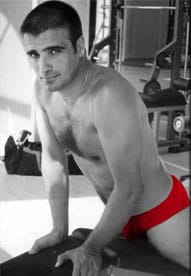 Ever since the Dieux du Stade French rugby calendar achieved its enormous success, it's almost become a requirement for other rugby clubs to follow suit. Who's complaining?
Hence, the appearance of the Angels of Rugby calendar
featuring members (above) of the Italian National Vigili del Fuoco Rugby Team. This is a professional rugby team made up entirely of firefighters. They won their division gold medal in Quebec, Canada last July.
Not to be outdone, the Cardiff Lions gay rugby club in Wales has released a calendar (below) to raise funds so they can make it to the Bingham Cup rugby tourney in New York.
It's nice to see that fundraising activities have moved beyond car washes and bake sales.