For the story behind the last banner, take the jump…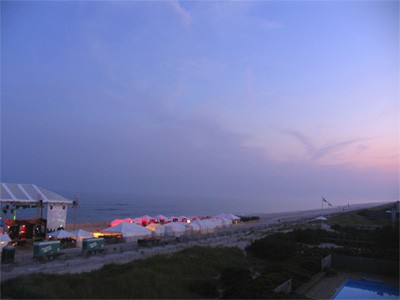 I shot this photo on Fire Island at the very end of July just after sunset one evening from a friend's roof. There was a party being set up on the beach, hence the white tents. To me it almost had the feeling of a circus come to town but the scene was devoid of people, save for a few workers rigging things up.
One other detail I liked about the photo that didn't make it into the banner is the cloud formation off to the right which looks like a bird in flight. This last summer was a scorcher. Every time I look at this photo I can feel the heat in the air.
Previously
About the Banner #1 [tr]