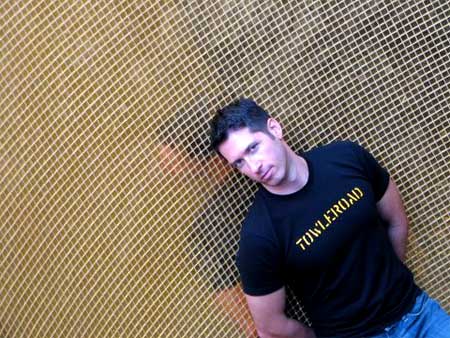 NOTE: We currently have all sizes available!
Send us a pic of you in one for a post.
————————————–
For each $25 donation to Towleroad, get a T-shirt as a free gift. .
I have four sizes available — s, m, l, xl. The T-shirts are black jersey tees by American Apparel. They say Towleroad on the front in the same font you see at the top of my website in a yellow/gold color and they have [tr] on the back in yellow/gold in a very small font. They are identical to the shirts seen here and here (they are not sleeveless however).
Sizing guide can be found online here:
Packing and shipping is just $3.50 per shipment. Order more and save. ($5.50 intl.) We'll deduct any duplicate fees.
If you don't have a PayPal account you will be given the opportunity to open one. They are very easy to set up using the credit cards and/or bank account you have already.
Please email me if you have any questions! Expect two weeks for delivery.
I want to thank you for reading and supporting Towleroad.
Andy
————————————–
Donate and get Towleroad T-shirts NOW.
————————————–
And give one as a gift as well!