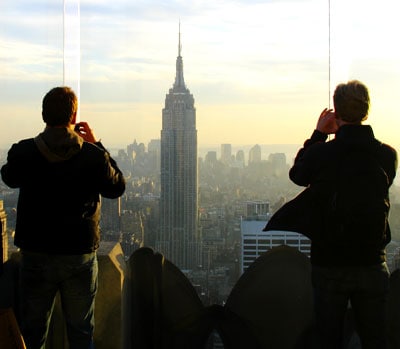 The Rockefeller Center's Observation Deck, the "top of the rock", just re-opened for the first time in 20 years. I made a visit there last night. Congrats to those of you who guessed the earlier tease.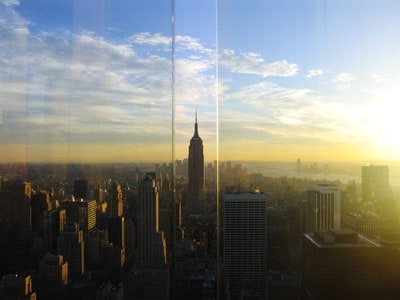 The view up here is better than from the Empire State Building. Because not only are there 360 views up here, but the Empire State is part of the view, making it that much more spectacular. There are spaces between the glass barriers big enough for camera lenses — good feature.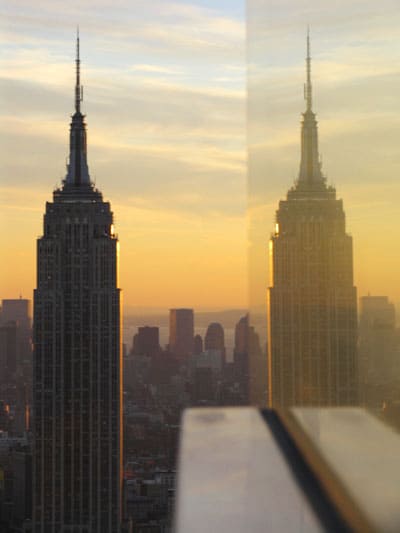 A spitting image of the Empire State?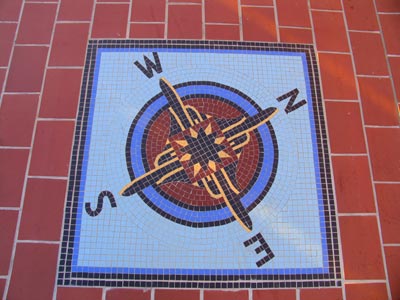 Orientation.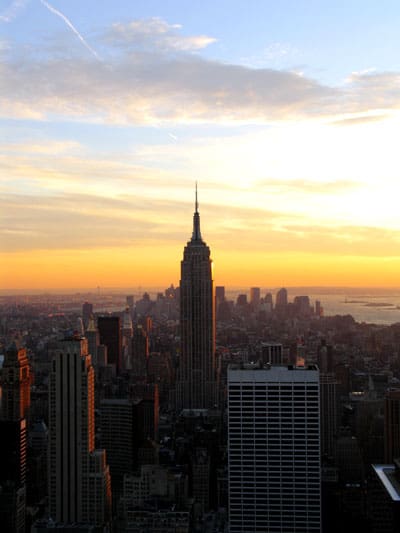 Not a fake background for King Kong or Independence Day, but close.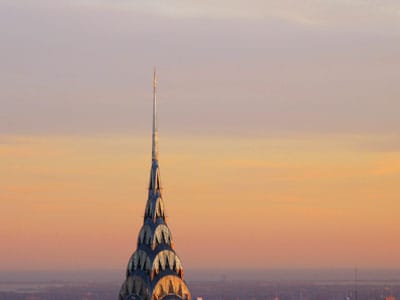 Name the show: "You'll stay up, till this dump shines like the top of the Chrysler Building!"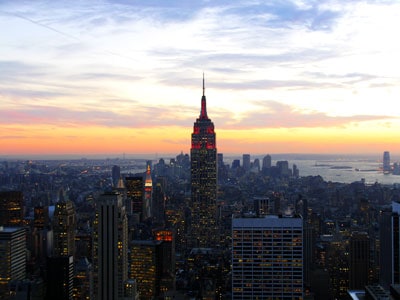 The best part of the experience? Appointments. You're not stuck in a two-hour line like over at the Empire State, but I hear that landmark is taking the hint and may be doing appointments soon as well.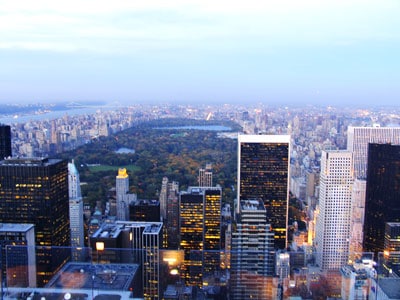 Central Park, still lush and gorgeous in early November.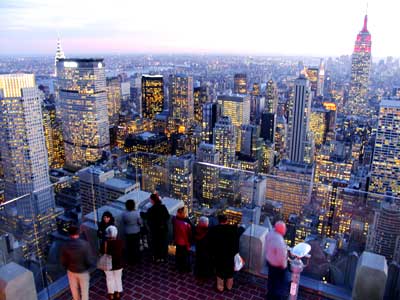 There are three levels to this observation deck, built in 1933, and originally conceived to feel like an ocean liner complete with deck chairs and smokestacks.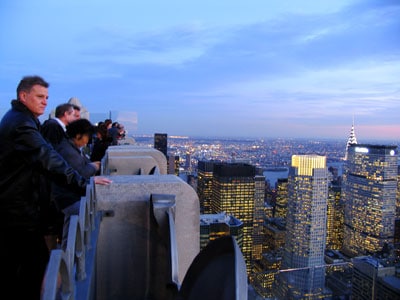 The top deck doesn't have any annoying glass panes, although for the most part the glass panes are not really obtrusive.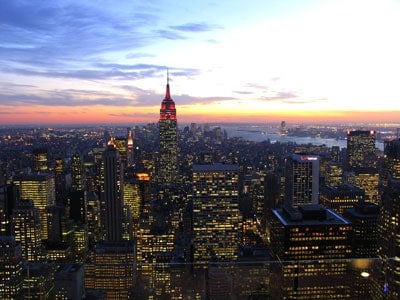 It's getting dark.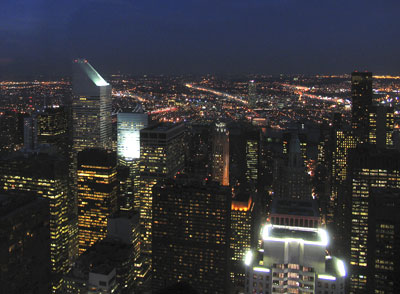 The traffic heading off into Long Island looks just terrible.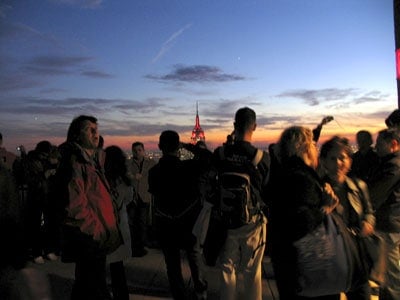 I'd have to say this is the best place to view a sunset in New York City. The only thing missing is a dirty Sapphire martini.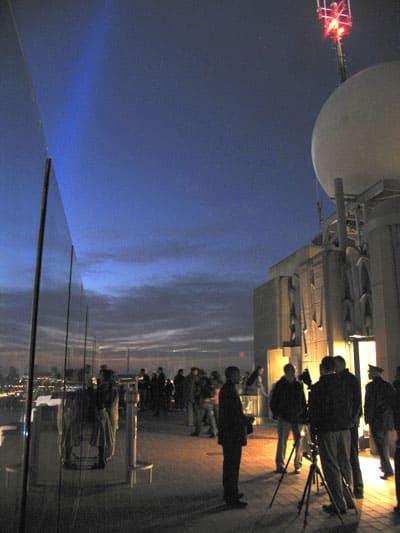 Up on the roof.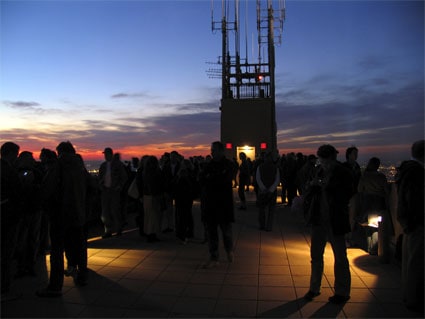 You really get the ship reference here.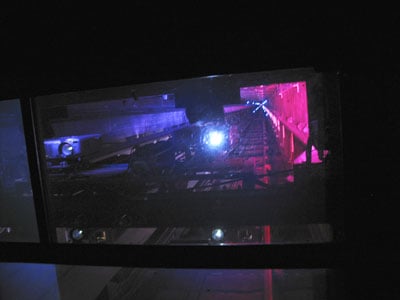 The elevator to the Top of the Rock has a glass ceiling and a lit shaft.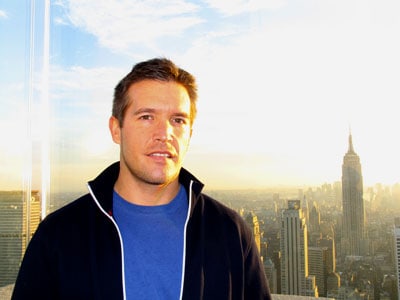 Some dude who writes a blog.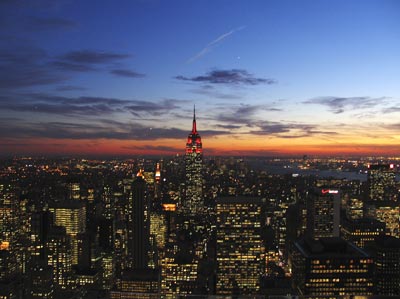 A parting shot.