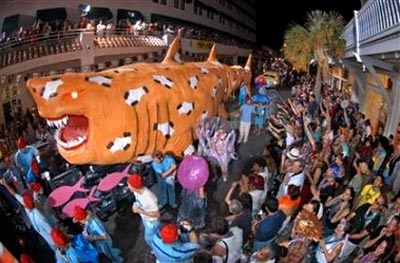 Via the Florida Keys News Bureau, a few shots of Fantasy Fest in Key West, which took place last weekend after being delayed six weeks because of Hurricane Wilma. The "freaks" were out in force. You'll find some additional photos at the Key West site Pistol & Enema.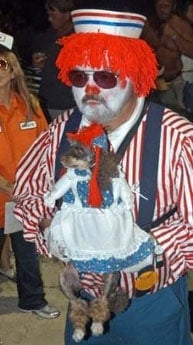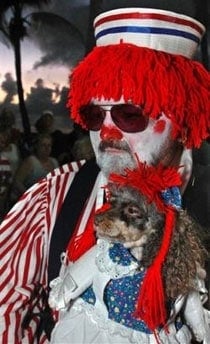 Bumper McCabe and his poodle Tinker Toy took second place in the owner/pet lookalike contest (and first in the scary clown event).
More shots after the jump.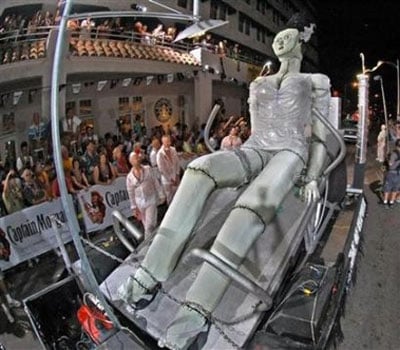 "The Bride of Key West Unleashed"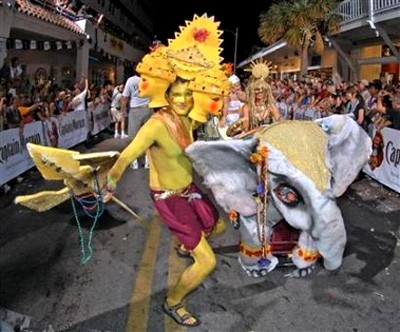 "The Lotus People"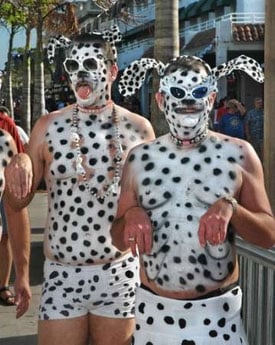 Friends of Rick Santorum?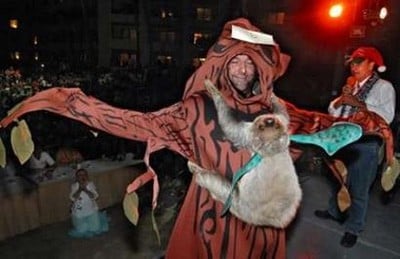 "Peter Parente of Sugarloaf Key, Fla., and his two-toed sloth, Molasses, show off their 'Gargoyle in a Haunted Tree' costume." I didn't get it either.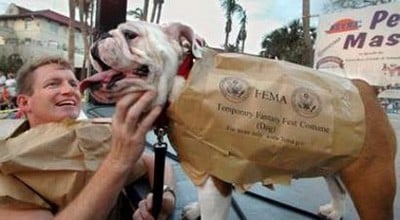 Was this dog named Brownie?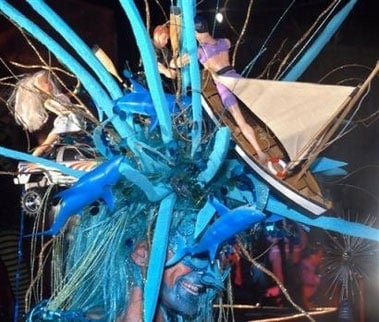 This one was called "storm surge".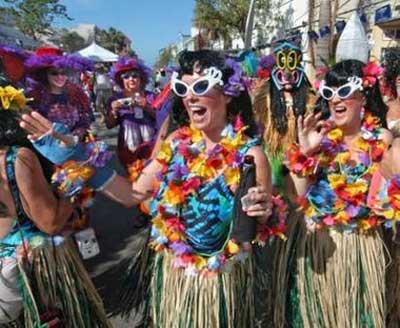 Apparently took sunglass shopping tips from the kind Dalmation couple.
Related
The Southern Sun: A Key West Trip [tr]
Key West After Wilma [tr]