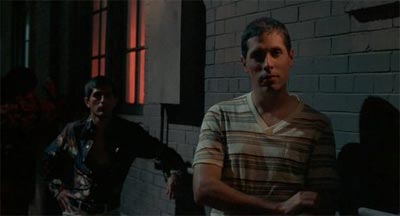 Here's something Towleroad reader Anna Mae brought to my attention that I found interesting in a bit part factoidy kind of way. The sultry hustler Jack Twist picks up on his dalliances south of the border was played by Brokeback's handsome cinematographer Rodrigo Prieto.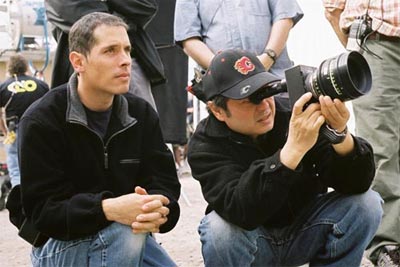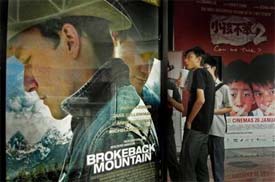 In Asia, Brokeback is to open in Singapore, where gay sex is punishable by two years in prison. Said a film critic there: "I think Singapore's view is that people in the heartland don't object to showcasing films with these themes _ even if they don't necessarily accept the lifestyle. Also, 'Brokeback Mountain' by today's standards is not very controversial. The two characters suffer a lot, the film is very tragic, it wins sympathy from the audience."
Defamer reports on a Q&A at the Aero cinema with several cast members, writers and filmmakers.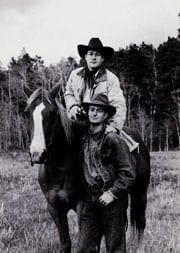 Montana's OutWest Global Adventures travel vacations has renamed the Montana ranch vacation they offer at a 12,000 acre spot near Red Lodge the "Montana 'Brokeback Mountain' Ranch Vacation because of a surge in interest: "The scenery and the cattle drives will remind you of riding with Heath Ledger and Jake Gyllenhaal; however, the lodge is far more comfortable than a tent and the food is much better than beans from a can."
The company's owners, Aaron Kampfe and David Heinzen, have been together for almost 20 years. Says Kampfe: "We're the real Brokeback Mountain, only nicer and less tragic."
I know some of you are tired of the Brokeback posts, but you're gonna have to stand it until the Oscars. At which point, I'll hopefully be taking a major Broke-break myself.