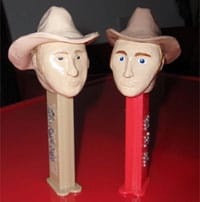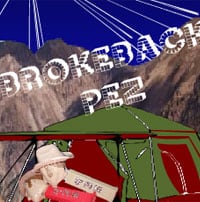 You can have your very own Jack Twist and Ennis del Mar Pez dispensers. These are custom-made and feature rhinestone bedazzled logos. Certainly one-of-a-kind, but they don't look particularly comfortable in that pup tent.
Candy flavors come in beans, dried elk, and creme brulee.
And don't miss the just released 30-second production of Brokeback Mountain by the bunnies.