Here's this week's edition of gizmos, gadgets, and science gossip, presented by Daniel Williford.

News came recently that Apple's rumored iPod video may be delayed because of problems with the touch interface that the company is developing. Here's a very cool video demonstrating the touch technology Apple may have in mind down the road for its computers and musical devices, created by the researchers who developed it.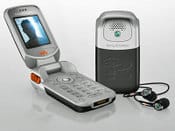 Just announced: the special edition Sony Ericsson W300i Robbie Williams cell phone! This surly, sexually ambiguous phone boasts all of the features of the Ericson W300i, plus it comes preloaded with Robbie Williams concert footage, Robbie Williams ringtones, Robbie Williams wallpapers, and a whole gallery of images of Robbie Williams' penis. Call me! [via gizmodo]


Google just released Google Calendar, an online application that seeks to rival Microsoft Outlook. In it's typically simplistic style, the calendar is uncluttered and easy to use, but has many advanced features such as multiple calendars that layer on top of each other, shared calendars, public calendars, publishing calendar data online via RSS, and an Evites-like event invite and tracking feature. Since rival Yahoo has had a calendar application for, like, ever, they went ahead and released an enhanced travel website. The site provides lots of information and guidebooks, as well as every possible on-line way to purchase anything related to travel. They don't, however, ever mention Gay and Lesbian travel anywhere on the site.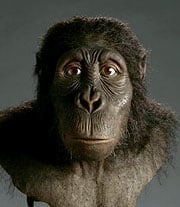 According to a paper published this week, a 4.2 million-year-old fossil of a human ancestor was recently found in Africa, providing a key link between other known species which paints a more precise picture of human intelligent design evolution. Australopithecus anamensis was discovered in the same geographic region where other human ancestors were found, which is crucial to its significance. "The key here is the sequences. It's about a mile thickness of rocks in the Middle Awash and in it we can see all three phases of human evolution."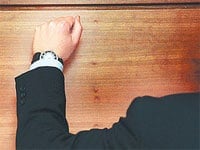 It's tax time! Congressional Finance Committee heads urge a move toward full, free electronic filing, which the government currently does not support on an individual basis. Opponents argue that Congress should leave those technical feats to the private sector. Thanks to the continuing Free File program by the IRS, you may currently qualify for free e-filing through private tax-prep companies if you were under 50 last year and earned $50k or less. Check out Taxfreedom.com.
While doing your taxes this year, keep in mind what you bought last year online. States like New York and California want you to know that just because your favorite online store didn't charge you sales tax, doesn't mean you don't have to pay it — they're just not going to pay it for you. Hint: You're supposed to declare it on your taxes. "If you've written zero or left [that field] blank, during the audit we're going to make you produce your financial records, bank statements, credit card statements. If we find out you have made purchases you haven't reported to us, not only are you going to be liable for the amount owed, the tax liability, but also interest and penalties," said some creep from New York Department of Taxation and Finance. In related news, Amazon prepares for potential legislation that will force online vendors to calculate and charge sales tax for each of its customers.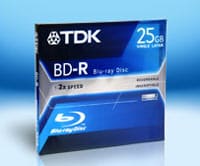 The beginning of the proliferation of High Definition DVDs began this week with TDK's announcement that they have begun shipping blank Blu-Ray disks. Get used to the BD-R (Blu-Ray Disc – Recordable) and BD-RE (Blu-Ray Disk – Re-Writeable) formats to replace CD-Rom disks in the near future. The disks hold 25 Gigabytes of data and are priced at 19.99-24.99 each. The Beta vs. VHS media of the 00's, high-definition DVDs will be a hot topic this year, with the Blu-Ray format (backed by Apple, Dell, Sony, Disney, and others) competing with the HD-DVD format (backed by Toshiba, NEC, Microsoft, Paramount, and others) to become the universal high-definition DVD format.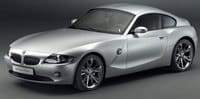 BMW announced today at the New York International Auto Show an updated, integrated iPod interface in its new line of cars, which will also feature integrated support for High Definition Radio and Sirius Satellite Radio.

Nanotechnology successfully destroyed malignant cells in a prostate tumor, researchers announced this week. The microscopic-level treatment was effective in lab experiments on mice. "Researchers used custom design 'nano-particles' to home in on, and then enter, malignant cells, delivering lethal doses of chemotherapy while leaving healthy cells unaffected. Not everyone is thrilled, however. In a Salon.com article, Alan H. Goldstein warns that nanotechnology in medicine is the beginning of the end of the human. "In order to understand the astonishing leap we are about to make, one needs to grasp that nanobiotechnology is more than just another tool. It is also a monumental experiment in molecular evolution over which we may ultimately have very little control." As long as it don't turn out to be one of them human-animal hybrids that Mister Bush warned us about…

Are you looking to buy a slim digital camera? What about a slimming digital camera? The
Hewlett Packard R927 includes a setting that will apply a slight horizontal warp to your image, in an effort to make your subjects look leaner around the waist. The electronics manufacturer had no comment on a rumored line of "lengthening" web cams.

Myspace has been in the hot seat in recent weeks due to the startling revelation by parents and law enforcement that hundreds of thousands of kids use it. In response to concern that kids are making themselves vulnerable by sharing too much information about themselves on the social networking site, Myspace responded by hiring a Chief Security Officer to "oversee safety, education and privacy programs and law enforcement affairs."
Thanks to Daniel for the update. If you have a moment, check out his blog, Until Today!