Do you have an HP or Compaq laptop computer? Check here to see if you are at risk for fire hazards or burns. HP announced a major recall of laptop batteries shipped in 2005.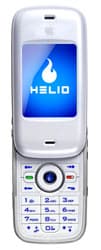 A market research company is predicting that an official Apple branded cell phone is coming soon, and further predicts that Apple will team up with Helio
to provide service. Helio, a new company that will launch this spring,
is a virtual network provider targeting a niche demographic much like
Virgin Mobile or Amp'd Mobile (mentioned in TTv2).
While this all remains speculation, Helio's founder commented on the brands demographic in a recent interview, saying "You're going to sign up for Helio not because you want to save a bunch of money, but because we offer something
that's really different." Hmm, so one could say that they are more pricey, kind of like the BMW of cell phone companies? And that their customers are the type who think different?

This week another HIV vaccine trial began phase one testing, with 12 volunteers receiving low-dose injections to test their immune system response. Within the next month, a total of 36 volunteers will be given stronger doses to test their reactions. There are over 30 HIV vaccine trials being tested worldwide.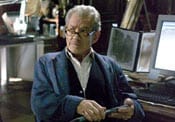 In other virtual quest news, Google is helping to promote the upcoming film-adaptation of The Da Vinci Code, starring Tom Hanks by sponsoring a month-long online game where users solve riddles to win prizes. The Da Vinci Code Quest began April 17th, with a clue released daily, each one more difficult than the last. "These daily puzzles will pull you deeper into the world of The Da Vinci Code. Answer all 24 puzzles correctly for a chance to win untold riches." Google says the cross-promotion with the entertainment industry is a first for the search engine company.

Design Intelligence: Researchers learned that octopuses have an ability to contract the muscles in their tentacles to form wrist-like and elbow-like joints to create an "arm" similar to our own. "The similarity of structural features and control strategies between jointed vertebrate arms and flexible octopus limbs suggests that these
configurations evolved separately in octopuses and vertebrates, a result scientists call an example of convergent evolution."
Thanks to Daniel for this week's installment, and congrats to him on his recent registration at UCLA. You can find Daniel online at Until Today…
Previously
Towletech V.3 [tr]
Towletech V.2 [tr]
Towletech V.1 [tr]