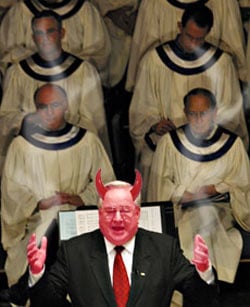 This week's big byte of science, tech, and gaming news is brought to you by Daniel Williford.

As reported earlier, the Supreme Court declined right-wing televangelist Jerry Falwell's appeal that sought to shut down Fallwell.com, run by gay Falwell critic Christopher Lamparello. Laprello followed up to the news with a response on his site, re-articulating his commitment to debunking the hate-speech of Falwell:
"Many otherwise well-meaning people have accepted the untruth that gay people are committing a sin. Jerry Falwell has been one of America's leading promoters of this mistaken idea. This notion has created profound suffering and torment, not only for gay people, but for their friends and families as well. The idea that being gay is a sin and is something that a person can pray away is simply ridiculous. In the year 2006, we should no longer be afraid to reject these antiquated notions about sexual orientation. The truth must be permitted to illuminate one's faith. Jerry Falwell works hard to maintain society's stigma against gay and lesbian people. That stigmatization hurts a lot of people who are gay or lesbian. Some of them will turn to drugs or alcohol to numb that pain. It is sad that a misguided minister could single handedly cause so many human beings such grief."


The owner of preeminent GLBT news website Pinknews.co.uk says that Google unfairly cut the site out of it's money-making advertising network, charging the site of "click fraud." Benjamin Cohen, Editor and CEO of the site who is known in the UK as a young internet entrepreneur, claimed in one of his recent Times.co.uk columns that Google's AdSense staff falsely accused him of fraud and subsequently banned Pinknews from using their network while refusing to provide any evidence. [Via nyt]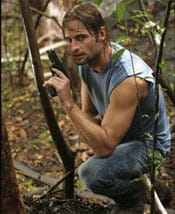 For those of you who spend time deciphering the potential symbolic meaning of cloud formations appearing in the cult hit tv-show Lost, it looks like you'll have your work cut out for you: Gizmodo posts an "anonymous tip" that details The Lost Experience, an "alternate reality" game. "Fans looking to solve the puzzle will find audio, video, and text clues in locations around the world, along with an online community in which to connect and collaborate with others. Just like any other good mystery, clues can and will happen anywhere at anytime across multiple platforms."
Losttalk.net notes that in a podcast several weeks ago, Lost Executive Producers gave this hint: "This internet experience will actually be launched during one of the shows in May, and will be a pathway that will lead to a lot of information about the show that we're not gonna get to on the show. But it's not just behind the scene stuff either. Its like, real mythology, cool storytelling; which will hopefully in some degree satisfy the desire for new material for Lost over the summer."


Do you have an HP or Compaq laptop computer? Check here to see if you are at risk for fire hazards or burns. HP announced a major recall of laptop batteries shipped in 2005.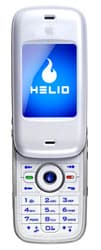 A market research company is predicting that an official Apple branded cell phone is coming soon, and further predicts that Apple will team up with Helioto provide service. Helio, a new company that will launch this spring,is a virtual network provider targeting a niche demographic much likeVirgin Mobile or Amp'd Mobile (mentioned in TTv2).
While this all remains speculation, Helio's founder commented on the brands demographic in a recent interview, saying "You're going to sign up for Helio not because you want to save a bunch of money, but because we offer somethingthat's really different." Hmm, so one could say that they are more pricey, kind of like the BMW of cell phone companies? And that their customers are the type who think different?

This week another HIV vaccine trial began phase one testing, with 12 volunteers receiving low-dose injections to test their immune system response. Within the next month, a total of 36 volunteers will be given stronger doses to test their reactions. There are over 30 HIV vaccine trials being tested worldwide.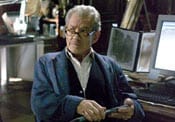 In other virtual quest news, Google is helping to promote the upcoming film-adaptation of The Da Vinci Code, starring Tom Hanks by sponsoring a month-long online game where users solve riddles to win prizes. The Da Vinci Code Quest began April 17th, with a clue released daily, each one more difficult than the last. "These daily puzzles will pull you deeper into the world of The Da Vinci Code. Answer all 24 puzzles correctly for a chance to win untold riches." Google says the cross-promotion with the entertainment industry is a first for the search engine company.

Design Intelligence: Researchers learned that octopuses have an ability to contract the muscles in their tentacles to form wrist-like and elbow-like joints to create an "arm" similar to our own. "The similarity of structural features and control strategies between jointed vertebrate arms and flexible octopus limbs suggests that theseconfigurations evolved separately in octopuses and vertebrates, a result scientists call an example of convergent evolution."
Thanks to Daniel for this week's installment, and congrats to him on his recent registration at UCLA. You can find Daniel online at Until Today…
Previously
Towletech V.3 [tr]
Towletech V.2 [tr]
Towletech V.1 [tr]