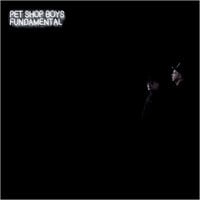 I've had the opportunity to listen to the Pet Shop Boys' latest album Fundamental
and I'm happy to say I think it's a gorgeous record and certainly one of the best I've heard from the Boys in a long time. The tracks are mixed together, each song threading seamlessly into the next. These guys have been around for so long yet I never seem to tire of them. Here are my track-by-track thoughts on a first listen.
"Psychological": Dark and spooky. Great rhythm. Atmospheric. Very goth. Ends with cackle.
"The Sodom and Gomorrah Show": Upbeat and faster, starts like a new wave vaudeville act but morphs into a melodic adventure. Lyrics get a bit buried in the arrangement. "You've got to love, to learn, to live where angels fear to tread….Even now I think of how you turned to me to say, sex and sin, death and destruction!"
"I Made My Excuses and Left": A quiet, sorrowful ballad about finding your lover with someone else.
"Minimal": A meditation on minimalism, with an arrangement that is anything but minimal. A rich, layer cake of synth pop. "An empty box, an open space, a single thought leaves a trace…M-I-N-I-M-A-L."
"Numb": Vocals bare on the surface. About having seen too much and feeling pain because of it. "I don't wanna think, I don't wanna feel. I just want to be numb." It's interesting because the halting vocal arrangement appears to be a direct reference to the "Theme from the Valley of the Dolls." Interesting…
"God Willing": A short interstitial minute-long track that appears to work simply as a transition.
"Luna Park": A lush ode to an amusement park experience, it seems to be referencing the famous Coney Island landmark.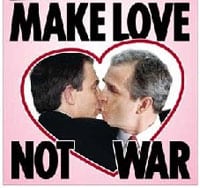 "I'm With Stupid": You may have heard this rant on the relationship between Bush and Blair already. If not, it's an amusing trip back to the earlier sound of the PSB and nails the two leaders.
"Casanova in Hell": Secrets and lies — A fable about a male "Casanova" who can't get an erection with a girl because he's gay.
"Twentieth Century": Imho the weakest track on the album. An ethereal take on the lesson we learned from the last century: "Sometimes the solution is worse than the problem; let's stay together." Not quite sure what they're trying to say here. The message isn't quite as crisp on this track.
"Indefinite Leave to Remain": Starts off with a beautiful trumpet sounding, this ballad is about finding a place to belong. It's an ode to England. Triumphant and melodic track about the human soul realizing it knows where it needs to be.
"Integral": Another track that returns to the PSB classic hooks. This one's a bit harder than the rest. The meaning's also a bit more opaque but seems to refer to a brave new world where we are simply information in a larger system.