The last banner came from a rather mundane photo I shot while waiting in the dirty, stinking subway where far too much time is wasted waiting for trains. The photo, which I cropped and turned lengthwise, was taken on April 2, 2006.
If you can squint hard enough and ignore the rats, urine, random black ooze spilling from holes in the wall, discarded butts, flattened wads of gum, and random graffiti tags, you might call the built-up patina of grime, rust, and paint a kind of Jackson Pollock-esque art of filth.
Then again, maybe not.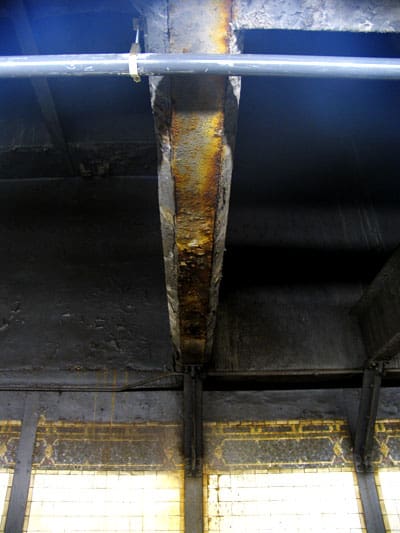 Previous About the Banners…