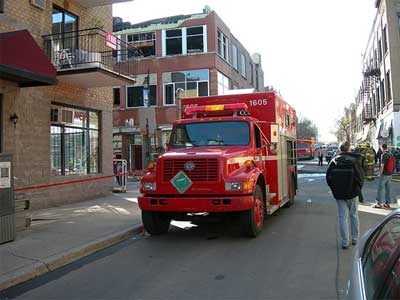 Montréal's largest gay club, Unity, was badly damaged by a fire that broke out on Friday when the nightclub was closed. Firefighters battled the blaze for four hours.
Fire Department Chief of Operations Michel Denis says the fire, which apparently began on a rooftop terrace, was "probably an accident." Employees of Unity watched Friday as their workplace burned. Said performer Mathieu Montpetit: "I was woken up today by a call from my manager telling me not to come to work tonight, so I came to see if it was really true."
The three-level nightclub sustained at least $1 million in damages.
Above photo by Yannick et Francis (flickr)