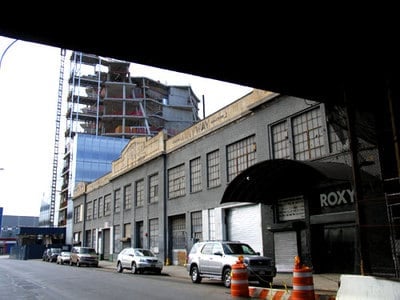 The headquarters of Barry Diller's InterActive Corp. are rising on the West Side Highway of Manhattan, next door to famed nightclub The Roxy. After finishing up a day at the office, perhaps Diller can head next door to hang out with the rest of the Velvet Mafia.
Gone are Gehry's trademark metallic undulations, replaced instead with glass covered in a frosted treatment called a glass frit.
The end result is supposed to resemble a sailboat. Although it's not completed yet, it all feels rather cold and monolithic to me, whereas his metallic creations at least seemed inspired by a bit of fun.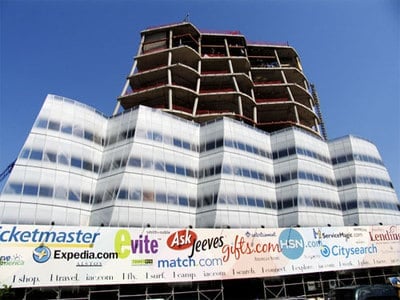 Incidentally, this is just blocks away from Joe Ovelman's Sao Paulo wall.
Previously
Who Hearts Hearst? [tr]
Twilight at the Top of the Rock [tr]
The Money Shot [tr]