I'd like to extend a mid-week thanks to those companies and individuals that keep this site going by taking out an ad or making a donation for a T-shirt.
Supporting our advertisers supports Towleroad. I thank you all for reading.

A meeting place for jocks and the athletically-minded: Real Jock.


Aussiebum: Underwear, swimwear, and sportswear for summer!


David Rich Fitness: Get a head start on your quest to look great naked.

Look hot this summer in sexy swimwear, tanks and tees: Go Softwear.


Take Action Against the Federal Marriage Amendment with HRC.


Australia's hot, informative, and irreverent gay magazine DNA.


Created specially for the gay community: Love and Pride jewelry.


It's more real than The Real World: Key West.


Find out what it was like then: Gay Sex in the 70's.


Island House Key West. Make the tropics your destination all year round.


Your answer to sticky situations? Firefly Lube.


Win free hair removal from American Laser Centers.
I'd also like to thank these Towleroad readers for their support and for sending their photos in! I hear from so many of you but I never get to put faces with the names. This helps a lot!
And by the way, T-shirts are back in stock. If you've been wondering how you can support the site, this is a great way.
This is Ali, one of the writers of the gorgeous blog Casual in Istanbul in Old Istanbul's Sultanahmet Square.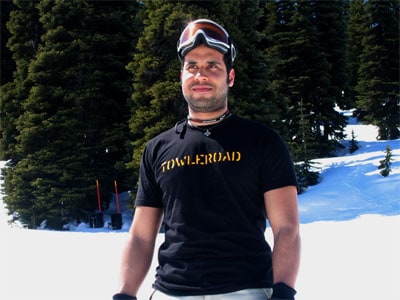 Luis shot his photo while snowboarding up in Whistler, British Columbia!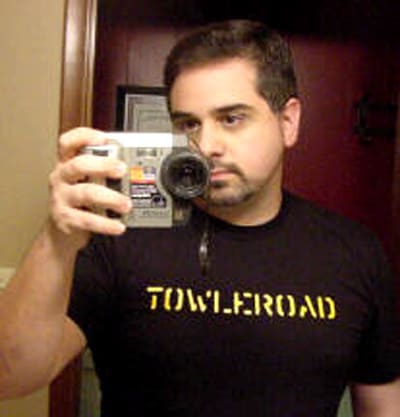 And here's Mark who writes the blog Mark's Rants & Raves…
Thanks again guys. Your photos always make my day! Those of you who have T-shirts and haven't sent one in, I'm waiting…