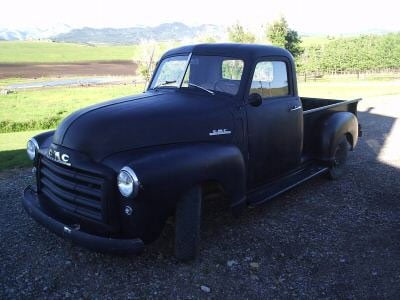 Seems Brokeback Mountain is the movie that just keeps on giving. The black truck belonging to Jack Twist in the film, auctioned by teenager Matt Kennedy in March, is making a return.
Rob Freeman, who won the bidding on the truck in March (it went for more than $70,000) is a millionaire suffering from non-Hodgkin's lymphoma, who says his disease has inspired him to give back to others. So he started a foundation for cancer and AIDS research, and is auctioning off a Brokeback Mountain tour in the truck for two people. The money he raises from the auciton will go to his foundation.
The tour is to take place over the summer in the areas of Alberta where Brokeback was filmed.
Jake Gyllenhaal's been doing some giving back of his own too. He was spotted handing out money to a homeless man in L.A. yesterday.