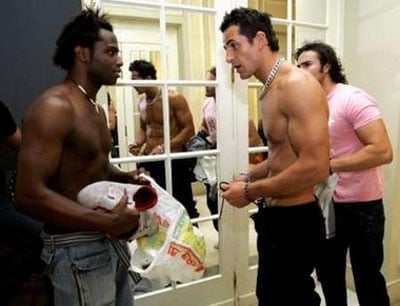 Maria Sharapova may have the best job in tennis right now. She's head of a panel that is choosing male model ball-boys for the WTA Tour Championships in Madrid as was announced last October. In the photo below, she appears to be close to passing out over the way those model boys are filling out their tennis shorts.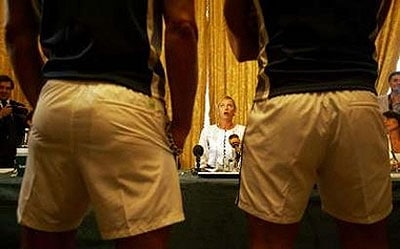 The model ball-boys are sponsored by Hugo Boss and come in response to to outrage that female models were hired as ball-girls at the male tournaments.
So, in the interest of equality, they're doing the same with the males.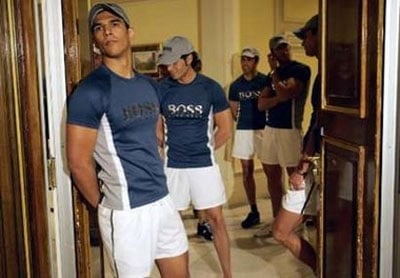 One more reason to love Spain!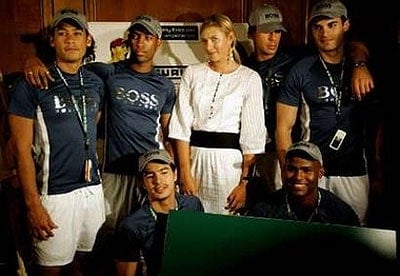 Male Models to Serve Sharapova [telegraph]