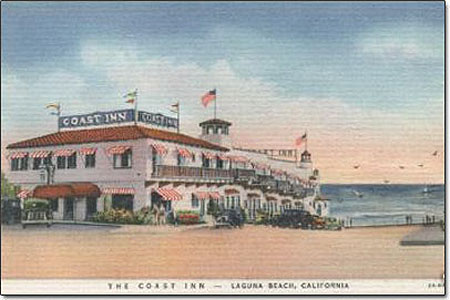 The centerpiece of Laguna Beach's gay community, the longstanding Boom Boom Room nightclub, will close in September when its lease runs out unless a petition drive by Laguna resident Fred Karger can save the business.
Steven F. Udvar-Hazy, one of Forbes' wealthiest Americans, bought up a swath of property last fall that included the Boom and other area businesses. He plans to renovate the property, and the Boom Boom is not likely to renew its lease.
Karger hopes that a list of 5,000 signatures will be enough to convice Udvar-Hazy that the club and adjoinging Coast Inn are essential to Laguna's gay community. Said Karger to the Laguna Beacy Coastline Pilot: In Santa Barbara, first the gay clubs went, then the gay population. I'd hate to see the same thing happen here."
Patrick O'Loughlin, the fourth owner of what some say is one of the five oldest gay bars in the country, says he understands the importance of the property as a symbol of Laguna's gay past: "I've been honored to be involved with it. It's a powerful thing to hear the stories about the place…I know dozens of people who grew up in Orange County, and the Boom Boom Room was the first bar they went to. It has always been a safe place to go if you're gay."
There were rumors last November that Brad Pitt and George Clooney had bought the property along with Udvar-Hazy and planned to turn it into a chain of boutique hotels. Turns out the Udvar-Hazy part of that rumor was true.
Last Call at the Boom Boom Room Looms [coastline pilot]
(via curbed la)
You may have missed
The Friendship That Never Went Away [tr]
Pitt and Clooney Buy Laguna Beach's Boom Boom Room — Not [tr]