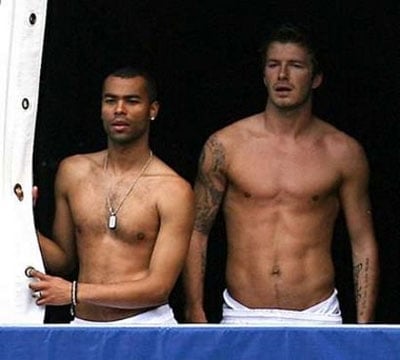 The English team is already showing off in Germany, and they haven't even kicked a ball yet. Here's a shot of Ashley Cole and David Beckham watching a training game from inside a tent (we'd prefer if it were their hotel room window and they just appeared at the window in towels, but a tent will do).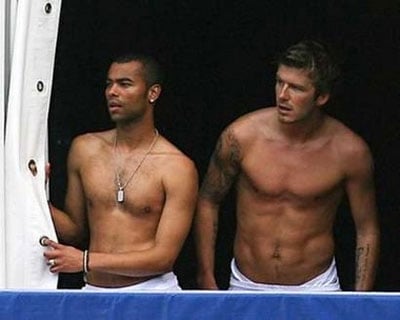 And Wayne Rooney moves to insert himelf.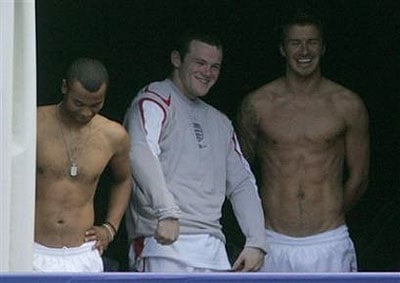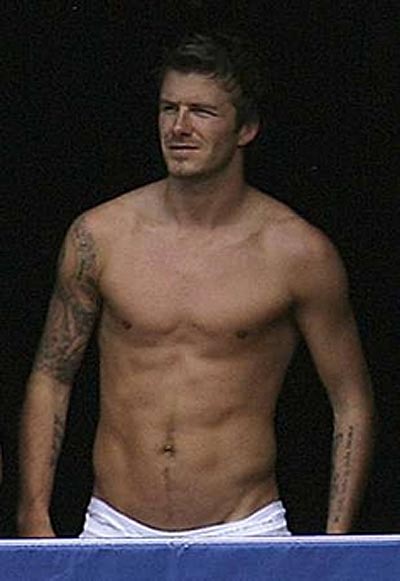 The Armani-clad team made as much of a splash on their arrival as they did on their departure, showing off their mad fashion skillz. These first shots could have come straight out of L'Uomo Vogue.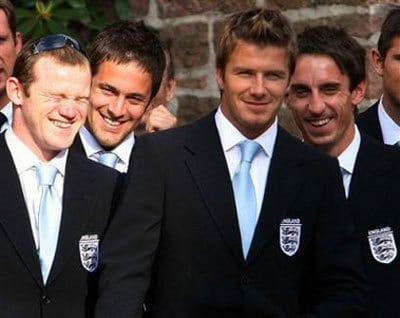 The Dead Poets Society?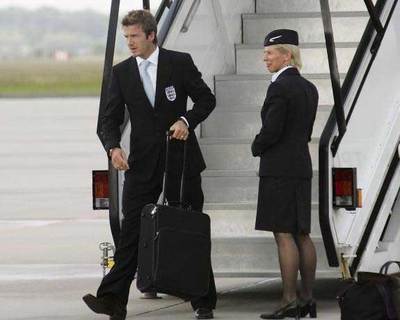 That flight attendant just looks pleased as punch to be serving the English team. Click for larger versions of these.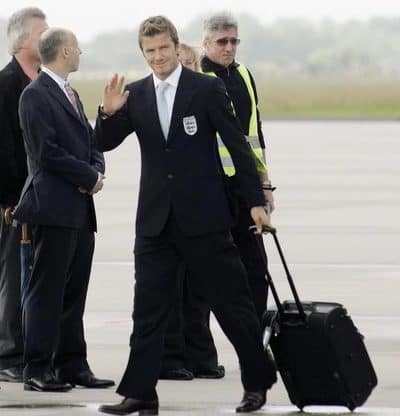 "Oh Captain, my Captain"
Finally, Ashley Cole and Frank Lampard step on to the tarmac.
(source)
Previously
More David Beckham [tr]