Last week an email sent from Houston business owners Todd and Sabrina Farber to a gay man and his partner interested in finding a landscaper for their new home blew up as the outraged couple's anger expanded to include hundreds of others to whom the email had been forwarded.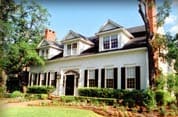 The email, sent following the inquiry from Michael Lord about a quote to do landscaping work, read in part: "Dear Mr. Lord, I am appreciative of your time on the phone today and glad you contacted us. I need to tell you that we cannot meet with you because we choose not to work for homosexuals. Best of luck in finding someone else to fill your landscaping needs. All my best, Sabrina."
Immediately the email became a viral bullet, inspiring hundreds of emails to the landscaping business and angry postings on internet forums dedicated to gardening, including one on the couple's website, Garden Guy, Inc.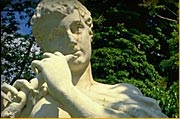 The couple reported that they have had to unlist their phone number and turn off their office phone due to the amount of phone calls they received. Said Sabrina Farber: "We have experienced threats on Todd's life. One was, 'You'd better watch your back, something's going to happen to your husband.' I woke up this morning to e-mails full of profanities." She described the experience to Rick Casey of the Houston Chronicle as being "privileged to see just what happens when you make the homosexuals and the devil mad."
Casey actually defends the Farbers and their 'suffering':
"Those who lashed out at the Farbers were probably no more representative of gays as whole than the Farbers are of Christians as a whole. But there is no excuse for hateful phone calls, e-mails and forum postings, much less death threats. And certainly not for the Internet posting of the Farbers' home address and phone number. (Nor for the posting of the address and driver's license numbers of the gay couple they turned down.) This is one ugly side of the Internet, its ability with its international reach to magnify the rancid spewings of a relative few. The Farbers shouldn't be going through what they are suffering."
The Garden Guy website says that the company is a member of the Association of Professional Landscape Designers, but that group says that it is not: "APLD does not support discriminating against clients based on sexual orientation. APLD will take steps to see that the former member ceases any representation that he or she continues to be a member of APLD."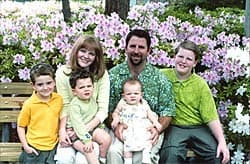 The Farbers, whose Garden Guy website quotes scripture and promotes 'traditional' marriage) issued something of an apology on Friday afternoon: "We did not refuse service with malicious intent. We do not hate homosexuals and we are sorry that we hurt [ the gay couple ]. We meant to uphold our right as a small business owner to choose who our clients are. We are humbly sorry for the hurt that it has caused."
Here's the kicker however. The Farbers did nothing illegal (video). While Texas cities Austin, Dallas, Fort Worth and El Paso all have ordinances prohibiting discrimnation based on sexual orientation, Houston does not. So while the Farbers' behavior is certainly deplorable and bigoted, it's not illegal. Houston's laws, unfortunately, endorse this kind of bigotry.