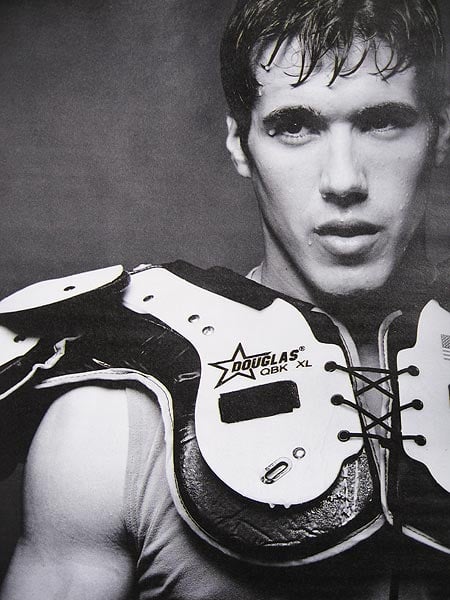 Former Out magazine editor Brendan Lemon and photographer Bruce Weber turn their gazes toward Notre Dame Quarterback and Heisman hopeful Brady Quinn in the latest issue of Interview magazine.
Quinn, whose photogenic qualities we've noted here before, seems more than ready for his close up, though he denies it: "I think a lot of times I look kind of dorky in photos. I really don't take myself too seriously when it comes to having my picture taken or being interviewed on TV. Obviously, you want to look professional, but at the same time, I'm still going to make a goofy comment here or an awkward face there."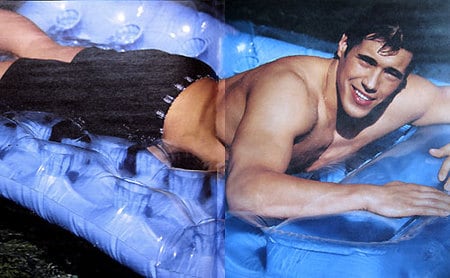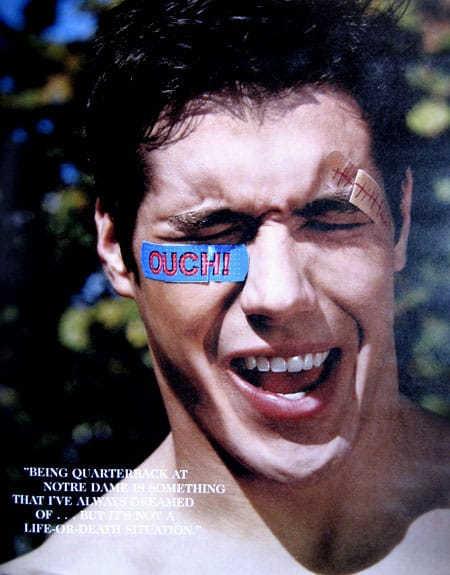 Thanks to Towleroad reader Ryan for the shots…check out Interview for the rest of it.
You may have missed…
Sportrait: Brady Quinn [tr]